Dell PowerEdge R200 Server (Refurbished)
Features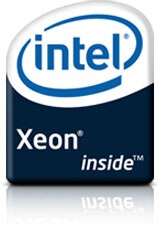 1-Socket 1U Rack Server
The PowerEdge R200 is an enterprise-class rack server designed to maximize datacenter density and performance while reducing power consumption. Easy to manage and easy to service, this server is ideal for network infrastructure or web development applications.
Latest Processor Technology
The PowerEdge R200 server uses the latest Intel Processor technology, featuring a 1333MHz FSB, 800MHz RAM and supporting the latest Intel Xeon Quad-Core processors. Get the system your business needs with flexible processor configurations to meet the demands of various application workloads; select from Quad-Core processors up to 2.66GHz and Dual-Core processors up to 3GHz.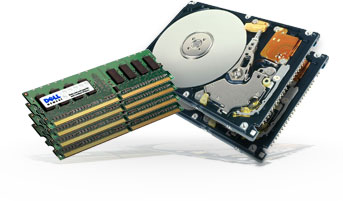 Memory
The PowerEdge R200 rack server offers up to 8 GB of Double Data Rate 2 (DDR2) memory, which is designed to provide superb bandwidth and low latency to improve system performance.
Hard Drives
Serial Attached SCSI (SAS) hard drives1 deliver the next generation of SCSI performance and are designed to deliver faster speed and enhanced reliability than Serial ATA (SATA). SATA is the better choice for businesses that need affordable, large capacity drives.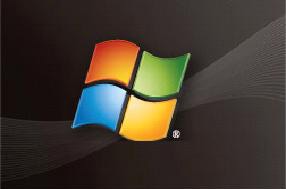 Operating System
Microsoft Windows Server 2008
Microsoft
®
 Windows Server
®
 2008, running on Dell PowerEdge™ servers, provides your business with a secure, reliable, robust server environment. Advanced security and reliability enhancements help organizations to prevent data theft with Rights Management Services, BitLocker and Group Policy technologies.
Whether you need assistance evaluating Windows Server 2008 or are ready to implement, Dell has the expertise, resources and tools to assist organizations of any size.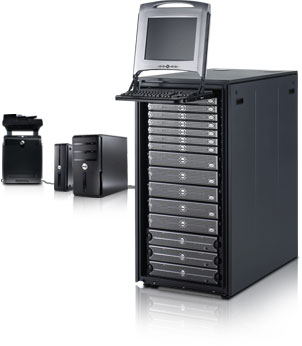 Server Networking Basics
Want to know how to set up a server-based network? Check out Dell's new Server Networking Basics site where you have access to great tools and resources that will help your small businesses get started. Sample tutorials include:
Setting Up Hardware and Software — Help protect your business and guard against data loss.
How to Set Up Shared Email — Go mobile and access your emails and calendar while away from the office.
Setting Up Shared Files and Printer — Become more efficient by sharing resources: files, printers, fax machines and more.
Learn about the storage technology Dell offers that can enable you to derive maximum value from your information infrastructure.
No other company knows more about storing and protecting information on Dell servers and storage arrays—than Dell. Direct feedback from customers--fueled by the Dell direct model--drives the design and development of a broad range of storage products for organizations of all sizes. Upon consulting with you to understand your operational objectives, Dell can design and deploy a custom storage solution and become a primary contact to assist you with your enterprise applications and information.
Disk Storage Arrays


Disk enclosures that connect to a server or network 
---
Tape Drives and Removable Disk Drives


Tape and removable disk drive devices used to back up and restore information